With so many benefits to owning a brand new home in Colorado Springs and with builders competing for your business, it's no secret why so many choose to grab a move-in ready home or build from dirt to personalize features and finishes.
But with the number of builders, planned master communities, floorplans, and types of lots available, where do you begin?
With us.
Our Residential New Construction Service is 2nd to None.
Builder contracts and the building process is different from what most real estate agents deal with on a daily basis, you really need a Realtor experienced in new construction to properly represent your best interests.
We're excited to have a service that makes us truly stand out from other agencies, it's a standard that is based on a few simple ideas: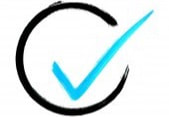 Find the right builder, location, and floorplan that meet your financial goals and personal needs.
We've spent a long time working with the top builders in Colorado Springs and have gotten to know their neighborhoods, floorplans, and what makes them unique from each other. Working within a budget that makes sense to you and knowing what's important in your new home allows us to narrow down your search so you spend your time looking at homes, not aimlessly driving around collecting information packets from builder sites.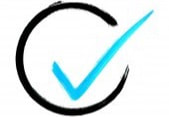 Educate you on the entire build process. From dirt lot to Certificate of Occupancy.
A big part of being comfortable with such an endeavor is to know the details so you can move forward in confidence and actually ENJOY the process of building your home. We walk you through the builder's process and explain how trades operate, the role of Regional Building, and set build expectations so there are few, if any, surprises along the way.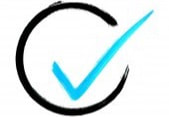 Track your home's progress on a weekly basis, we are with you every step of the way.
Whether you're here in the Springs, out of state, or building your home while stationed in another country, we check in with the builder, construction supervisor, and Regional Building on a weekly basis for updates then document progress with photos, videos, and even drone work. We attend all of your builder meetings, walks, and closing. We want to be part of this exciting process with you!
So if that's not enough to convince you to contact us, you may be surprised to know there is NO COST for this service. That's right, it's FREE. The builder pays the buyer's agent commission. AND, we gift $1000 of that commission to YOU at closing as a thank you.
Builders have agents in their models to represent their best interests, make certain you have someone looking out for yours. Contact Us today and let's find that perfect, brand new Colorado Springs home for you!

CHECK OUT THE LATEST NEW CONSTRUCTION HOMES IN COLORADO SPRINGS

Sorry we are experiencing system issues. Please try again.